Our mission is simple: to provide you with the highest quality parts available for your Ferrari.
As fellow Ferrari owners ourselves, we know the stamp of ricambi originali is critical when working on our cars. Whether you're repairing a slow window motor or performing a full engine-out belt service, we have the right parts at the right price. Our inventory is constantly changing, so be sure to contact us directly for any specific items not seen in our catalog. Through our exclusive supplier networks, we have access to hundreds of thousands of Ferrari items.
We strongly believe an independent Ferrari specialist is needed in our Ferrari parts market. Plenty of companies can get identical items — some perhaps even at a lower price. Ricambi America however, is dedicated to knowledge, customer service, and at the very core, a total passion for Ferrari. If you want to buy parts from a huge warehouse or some anonymous web site, you've come to the wrong place. If you want personal attention and to build a long-term Ferrari partnership where our success is intertwined with your success, Ricambi America is for you.
https://www.ricambiamerica.com/ (336) 499.2500 USA
---
Reina International


Reina International Auto Family owned and operated for over 25 years, Reina International Auto's top priority is to provide utmost consumer satisfaction. We have earned and maintain a reputation for being one the best luxury vehicle centers in the Midwest, priding ourselves on our factory trained technicians from Italy, with over fifty years of combined experience. Reina International Auto specializes in the sales and service of fine European vehicles, four wheels or two. Joining the selection of exclusive European vehicles are the legendary marks Vespa, Piaggio, and Moto Guzzi.
At Reina International Auto you are not just a customer, you are family.
Reina International Auto • 12730 West Capitol Drive Brookfield, WI 53005 • (262) 781-3336
https://www.reinaintlauto.com/
---
GT Motorsports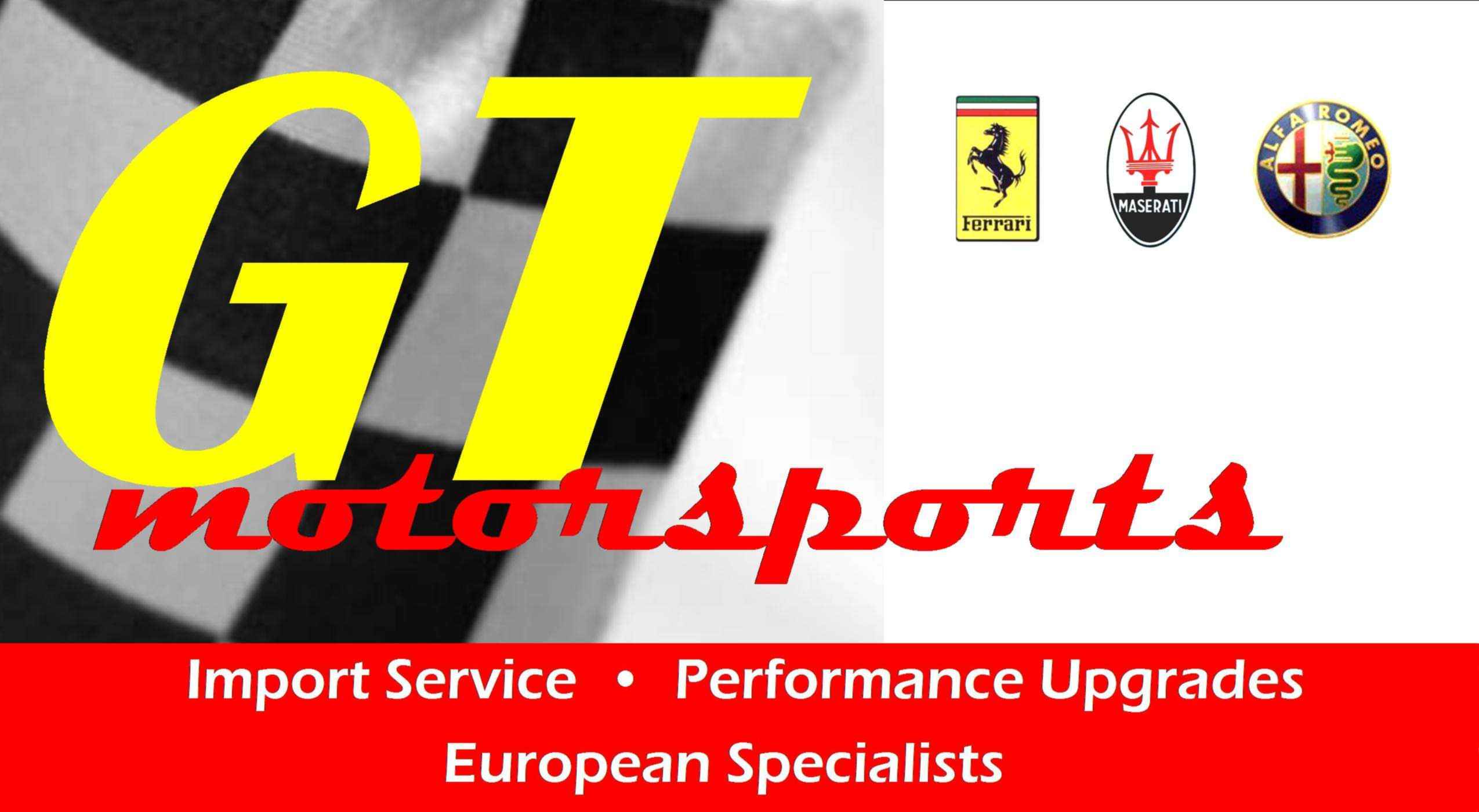 GT Motorsports was founded in 1995 to provide expert service to owners of European performance cars. Since then GT Motorsports has gained an enviable reputation for excellence!
262-695-4238
---
Continental AutoSports
Continental AutoSports has been a family owned, factory authorized Ferrari and Maserati dealer since 1975. After almost 40 years, our passions, experience and expert knowledge of these distinguished Italian marques have become second to none in the sports car industry. Continental AutoSports hosts a large selection of new, certified pre-owned, and wonderfully rare collector car automobiles. Our Ferrari showroom includes a configurator to tailor your Ferrari GTC4Lusso, 488, California T, FF, F12 berlinetta, and 458, to your specifications. Our Maserati showroom can tailor your Maserati Ghibli, Quattroporte, GranTurismo, and Levante for pure driving performance and luxury. Experience the soul of the trident with us!
420 East Ogden Avenue Hinsdale, Ill.
630-655-3535
https://www.continentalferrari.com/
---
Lake Forest Sportscars
Hello!
We are Lake Forest Sportscars
Thank you for visiting the LFSC Website! We invite you to come check out our 70,000 sq foot facility in Lake Bluff, IL. Here at Lake Forest Sportscars you will find one of the largest indoor displays of high performance automotive fashion anywhere in the country. Our highly trained sales staff are here to make sure that your purchase experience is simple, satisfying and most of all fun! In addition, we have backed our sales staff with an award winning service and parts department whose sole goal is to make your after-sales experience flawless. We have been a Factory Authorized Dealer since 1981, so we've been doing this a while, and we know what's important to our clients. Please enjoy our website and whenever you're in our neighborhood, stop by and have a look around. We look forward to showing you all that our sports car campus has to offer!
990 NORTH SHORE DRIVE LAKE BLUFF, IL. 60044
(847) 695-6560